Rotary Year 2014–2015
Barbara Bonilla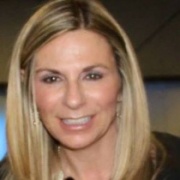 President's Message:
The Redwood City Rotary Club has an outstanding 14/15 year with the service that our members have done for our community and the world.  Highlights of the year included:
A membership drive that resulted in eight new members making a total of nine new members for the 14/15 year (congratulations to Team Carlos).
Raising over $100,000 for local charities though our annual car raffle.
Giving out $19,000 in scholarships to local high school students.
Celebrating the one year anniversary of Friendship Park (the park we built) with a memorial plaque for Pete Hughes and Robert Dooley and new benches placed at the park.
Very successful fundraisers with over $11,000 raised at "Don't Drink the Water" (International Service) and $3,000 for Julgransplundring (Youth Service).
Many  community service projects and dictionaries given out to local elementary students.
Celebrating Jim Newell's 50 years in Rotary and the 69th birthday of our Rotary Club.
What a great year!!  Congratulations to all club members!!
"You can triumph over the obstacles in life by divine grace." - Lailah Gifty
"To accomplish great things we must not only act, but also dream; not only plan, but also believe." - Anatole France
Board of Directors
Vice President: John McAfee
Past President: Susan D. Howell
Secretary: Jeff Hayden
Treasurer: Roland Haga
Directors:
Scott Schwartz
Carol Ebner
Deanna Dooley
Carlos Bolanos
Steve Wagstaffe
John P.T. Lowe
Roland N.V. Haga
Karen Krueger
RI President & Theme
Gary C.K. Huang
Documents
BOD Meeting Minutes