Rotary Year 2004–2005
Carlos Bolanos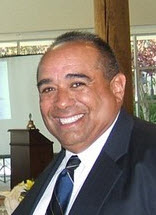 President's Message:
Known for ALWAYS starting and stopping the meeting EXACTLY on time!
Board of Directors
Vice President: John P.T. Lowe
Past President: Thomas Delfs
Secretary: Sam Dafnis
Treasurer: Carol Ebner
Directors:
Judith Cooper
William Conklin
Fritz Eberly
Linda Schmidt
Sam Dafnis
Carol Ebner
Roland N.V. Haga
Gregory Roos, D.M.D.
RI President & Theme
Glenn E. Estess, Sr.